Divorce
If you are contemplating divorce, you probably have a lot of questions. How long does divorce take? What is the process like? How will you and your spouse split up community property and debts? What will the child support and custody arrangement be? The answers to most of these questions vary depending on many factors including what each spouse's relative financial resources are; how amicable the separation between you and your spouse has been; whether you have a prenuptial agreement in place; how long you were married; and whether either party is alleging fault grounds for divorce.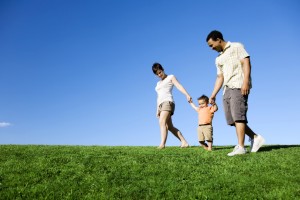 The first thing to realize is that Texas law imposes a sixty-day waiting period between the filing of a petition for divorce and the entering of a final decree of divorce. This requirement is meant to prevent couples from rushing to divorce in the heat of the moment. In addition to using this time to consider whether you really want a divorce, many people will also being creating inventories of community property and community debts and start working on a child custody and support plan. Temporary orders are also usually entered during this time frame to govern the parties' interaction while the divorce is pending.
It is also important to know that Texas law does not require fault grounds to be alleged in order for a divorce to be granted. Fault grounds (which include abandonment, adultery, cruelty, and imprisonment of at least a year on a felony conviction) may be alleged, and if established in court, the judge may take fault into account in determining the division of marital property as well as the child custody and child support plans. Many people instead choose to simply state that there is no reasonable expectation of reconciliation due to marital discord or conflicts of personality (i.e. "irreconcilable differences").  The potential benefits and drawbacks of alleging fault is something that you should discuss with your attorney.
We know that deciding whether to get a divorce is a major step. We know that for some people, reconciliation is possible. For others, divorce is the beginning of a transition into a new life. We know that there is no one-size-fits-all solution, and we will always treat your situation with sensitivity and honesty.
Child Support
Child support is typically thought of in the context of divorce, but legally it is required that the non-custodial parent make support payments even if the parents were never married. Child support payments must be made until the child turns eighteen or graduates from high school, whichever occurs later. In some cases, child support will be required to continue after the child's eighteenth birthday. This happens if, for example, the child is disabled.
The Texas Family Code lays out a formula for calculating the amount of child support payments as a percentage of the non-custodial parent's net resources (with net resources currently capped at $7,500.00 per month):
One Child: 20% of the non-custodial parent's net resources;
Two Child: 25% of the non-custodial parent's net resources;
Three Children: 30% of the non-custodial parent's net resources;
Four or More Children: 35% of the non-custodial parent's net resources.
Now, a judge may deviate from the formula if it is warranted after evaluating certain factors, including the income of each parent as well as the support obligations of each parent. The court may also consider whether either parent is deliberately unemployed or underemployed. After considering all of the relevant factors as well as the amount determined by statutory guidelines, the court will enter a child support order that states the amount that must be paid monthly. Remember that once a child support order is in place, it cannot be modified informally by the parties. Modification is possible, if a change in circumstances has occurred, but it must be done through the court.
Child Custody
Under Texas law, child custody is referred to as "conservatorship." There are two basic types of conservators—managing and possessory. Managing conservators are empowered to make important decisions regarding schooling, healthcare, and financial matters, while possessory conservators have relatively little authority to make those types of decisions. Possessory conservators do however have visitation/access rights.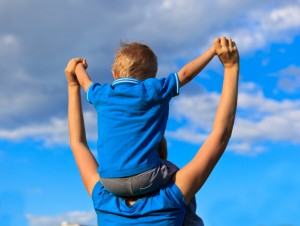 The best interest of the child is the central guideline for a court in deciding custody and visitation issues. The best interest of the child is gauged by considering the child's health and safety, the child's mental and emotional needs, the ability of each parent to provide for the child's physical and emotional well-being, whether one parent or the other has consistently been more active in the child's upbringing, whether the child is related to other children in either parent's household, and (if the child is old enough) what the child's stated preference is for which parent he or she wants to live with primarily.
In addition to determining whether the parents will both be managing conservators or whether one parent will simply be a possessory conservator, the court will also give one parent (even if both are managing conservators) the right to determine the child's primary residence. The court will also set a visitation/possession schedule. This can either be the standard schedule, another schedule that is agreed upon by the parents, or one set by the court. The judge will typically give great consideration to minimizing disruption in the child's schooling and extra-curricular activities.
Other Family Law Matters
This firm handles a wide variety of family law matters in addition to the those described above, including:
Access/Visitation by Grandparents
Adoption
Domestic Violence Concerns
Enforcement of Child Custody Orders
Enforcement of Child Support Orders
Guardianship
Modification of Child Custody Orders
Modification of Child Support Orders
Paternity
Pre-nuptial Agreements
Post-nuptial Agreements
Spousal Support
Supervised Visitation
Temporary Orders
Termination of Parental Rights